Blue Dream CBD Yoga
March 4, 2018 @ 4:00 pm - 5:30 pm
101 Main Street, WInooski, VT
101 Main Street
Winooski, VT United States
Come join Heady Vermont staffer and longtime yoga teacher Kathryn Blume for a luxurious session of CBD-supported yoga and canna-camaraderie.
Yoga is an ancient system of physical, emotional, and spiritual practices ultimately designed to increase heath and inner peace.
Sponsored by Jeremy Skillings of HemptationUSA, Blue Dream Yoga focuses on CBD's ability to soften physical discomfort and support the contemplative inner experience of the on-the-mat asana practice.
All experience levels (both with cannabis and yoga) welcome. Come early at 3pm for Hempy Hour, and then yoga starts at 4. Bring your own mat. CBD provided.
Tickets are $10 for Heady Vermont members with the promo code OMOMOM. $15 for the general public.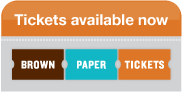 An actor, writer, and climate activist – as well as Heady Vernont's Production and Events Manager – Kathryn has been practicing yoga for 30 years, and has taught in Chicago, New York and Vermont. She brings deep empathy, immense compassion, and an irreverent sense of humor to her teaching. Kathryn loves helping yoga newbies find their way into the practice and working with more experienced practitioners to rediscover their sense of joy, friendliness, and ease on the mat.