Friday Roll Up: Gov. Scott Mandates Masks 😷 July Remembrances + MORE Act May Get a Floor Vote
080330 ATLANTA: Rep. John Lewis in a portrait session at his Equitable Building office in a photo studio for the project in honor of the commemoration of the 40th Anniversary of Dr. King's assassination. Sunday, March 30, 2008. Pouya Dianat / AJC
"Get in good trouble, necessary trouble, and help redeem the soul of America."
– Civil rights leader and U.S. Representative John Lewis, 1940-2020
Welcome To The Weekly Roll Up – A Compendium of The Week's Cannabis News
Vermont
Scott mandates masks in public starting Aug. 1
How to Make the Best-Ever Infused Summer Fruit Popsicles, to Talking Heads' Popsicle
Uncharted Roads: Businesses Navigate Amid COVID and Economic Uncertainty
Running in Circles: Can Anybody Defeat Gov. Phil Scott?
False Insecurity: State Tries to Sort Out Manchester COVID-19 Testing Snafu
Hundreds in Burlington paint Black Lives Matter on Main Street
Anti-Black Lives Matter graffiti spurs Windham County protests
In memory of the Emmy Award winner and Phish collaborator Vermont Musician Gordon Stone, who passed away Friday, July 10, here's a favorite tune of ours from a 2009 VPR performance.
Have you donated to the Justice + Equity Fund yet?
All donations go directly to The Bail Project.

New England
Maine
Massachusetts
New Jersey
New York

New Merch in the Heady Store!
Explore the Green Goddess Collection in collab with Nikki Laxar,
Justice + Equity merch to benefit The Bail Project, and more. Shop now
---
National
Legendary civil rights leader and a fiercely independent Democratic congressman John Lewis passed away on Friday, July 17, 2020. Born into segregation in Alabama, Lewis took a leadership role in civil rights protest as a young man, and was at the heart of many of the most crucial, and dangerous, events in that movement, remaining committed to non-violent protest for six decades. Lewis served in the United States House of Representatives for Georgia's 5th congressional district from 1987 until he passed away on Friday, July 10, 2020. 
We've shared a couple highlights from the past week of remembrances – including the time he cosplayed at Comic-Con as his younger marching self (arguably one of the cooler things to ever happen at Comic-Con), and Late Show Jon Batiste's delightful barbershop interview with Rep. Lewis from a few years back.
Call to Action – Give back via the Justice + Equity Fund.
All donations go directly to The Bail Project, an unprecedented effort to combat mass incarceration at the front end of the system. The Bail Project pays bail for people in need, reuniting families and restoring the presumption of innocence. Because bail is returned at the end of a case, donations to The Bail Project™ National Revolving Bail Fund can be recycled and reused to pay bail two to three times per year, maximizing the impact of every dollar. 100% of online donations are used to bring people home.
---
Advocacy
Animals
Arts/Entertainment
Courtesy of Charlotte's Web
Banking
Business
CBD
Coronavirus/COVID-19
Culture
Education
Federal
Food & Bev
Hemp
Hypocrisy, Prevarication, and Outright Lies
Law Enforcement
Legalization
Military/Vets
Podcasts
Presidential Campaign 
Psychedelics
Social Justice
Sports
Studies and Surveys
Tech
Women
---
States 
Alabama
GoFundMe and Change.org Petition for Sean Worsley, the disabled black veteran arrested in Alabama for medical marijuana that he legally obtained in his home state of Arizona.
Arizona
Arkansas
California
Colorado
Delaware
Florida
Hawaii
Illinois
Indiana
Kansas
Louisiana
Michigan 
Minnesota
Mississippi
Missouri
Montana
Nevada
New Mexico
North Carolina
North Dakota
Ohio
Oklahoma
Oregon
Pennsylvania
Rhode Island
Texas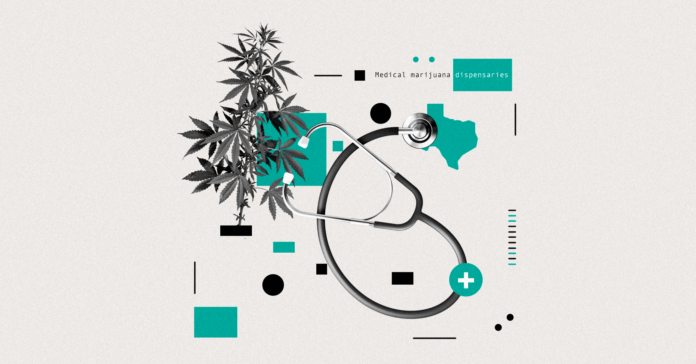 Washington
West Virginia
---
International  
Argentina
Australia
Bermuda
Canada
Europe
Ireland
Jamaica
Jawara McIntosh, the youngest son of Jamaican reggae legend Peter Tosh, died last Friday. His body will be flown to Jamaica for the burial.
Known as Tosh 1, three years ago he was mercilessly beaten at the Bergen County jail in Hackensack, New Jersey by another inmate while serving a sentence for ganja-related charges. McIntosh sustained traumatic brain injuries in the February 2017 jailhouse attack and had been confined to a bed since the incident. 
The father of four, like his dad, was a vibrant stage performer and an activist for the legalization of cannabis. After the attack, his sister Niambe, cared for him in Boston. On behalf of the Tosh Family, Niambe launched Justice for Jawara, a campaign geared towards breaking the stigma around cannabis and supporting families directly affected by its prohibition.
Lebanon
Mexico
New Zealand
UK
Uruguay